Event report
The Journey from Street to Home: How PACK Taiwan gives stray dogs a second chance PACK Webinar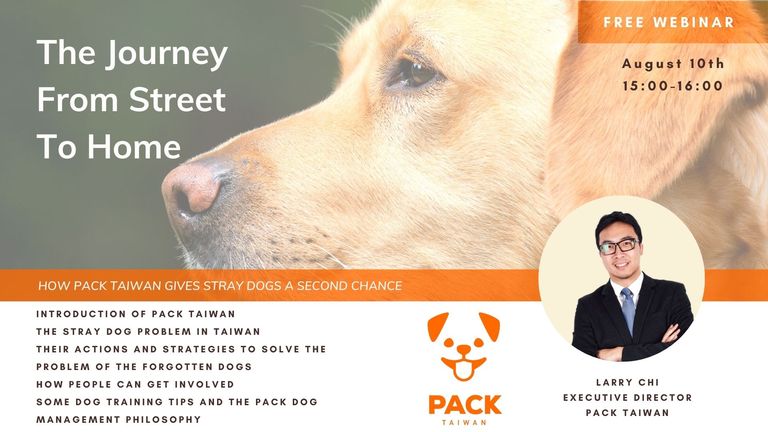 On August 10th, we welcomed Larry Chi from PACK Taiwan to have a presentation about their dog shelter.

We were pleased to also have Taipei City Commissionner Tom Chou attending the presentation!
During his presentation he shared their mission and also some topics such as:
His background and the introduction of PACK Taiwan
The stray dog problem in Taiwan
Their actions and strategies to solve the problem of the forgotten dogs
How people can get involved
Some dog training tips and the PACK dog management philosophy
Followed by a Q&A
This webinar was a success and was attended by many dog lovers !
Commissioner CHOU also answered to some questions about dog regulations in Taipei City.
It was really interesting, we learned about PACK management philosophy and many valuable tips about dog training!