Members • Hospitality and Holiday villages • Grocery & Catering
Celebrate Oktoberfest with an Urban Vacation at Regent Taipei Enjoy the Ultimate Vibrant Experience with Food, Beer, and Friends!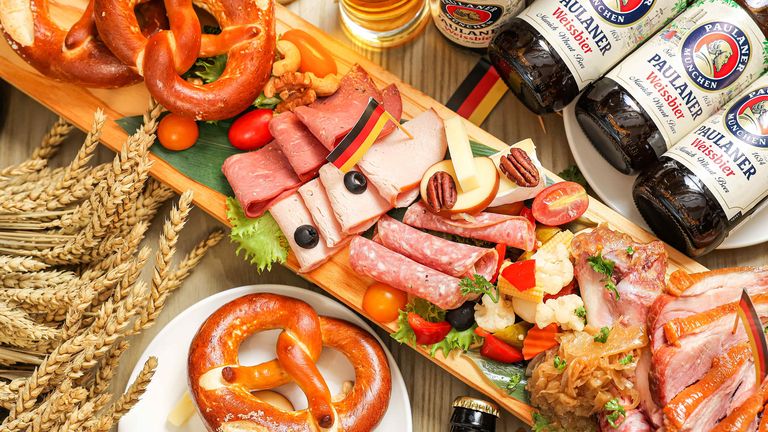 Oktoberfest is one the world's largest Volksfest that is held annually in Germany. More than six million global tourists travel to Germany to attend this annual event. However, Oktoberfest was canceled this year due to the pandemic. Regent Taipei presents Regent Oktoberfest room package promotion from now until the end of October to celebrate this vibrant festival. Enjoy a stay at the 65 square meters Balcony Room with a personal patio with 12 bottles of Munich Paulaner Wheat Beer and a Cold Cut & Meat Sharing Platter for Four (worth $2,680 NTD). Enjoy an authentic experience for only $5,980 NTD between four people (an average of $1,495 NTD per person). Guests can also enjoy a buy one get one free breakfast bento discount. To make a reservation, please call the Reservation Team at (02) 2523-8000 (ext. Reservation Team).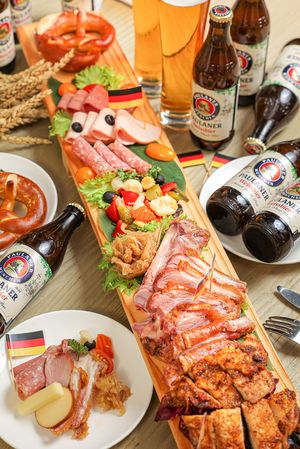 Oktoberfest is two weeks long annual festival in Munich, Germany with a deep-rooted history and significance. This festival originated in 1810, in celebration of the marriage between the Crown Prince of Bavaria, who later became King Louis I, and Princess Therese of Saxe-Hildburghausen. Citizens were invited to a horse race held in an open area called Theresienwiese ("Therese's green"). The following year, the race was combined with an agricultural fair and soon developed into booths serving food and drinks. This celebration gradually transformed into a public festival featuring beer wagons with entertainment including games, amusement rides, music, and dancing. Every year Oktoberfest draws more than six million tourists from all over the world to travel to Germany to experience this once in a lifetime experience.
This year's Regent Oktoberfest includes food and beverage for all guests to share with their friends while staying at the Balcony Room. As for the food experience, a Cold Cuts & Meat Sharing Platter for Four is prepared for family and friends with a portion enough to suffice four people's appetite. This exquisite platter includes German Pork Knuckles, Roasted Spring Chicken, Cold Cuts and Cheese, and Pretzel Bread. The German Pork Knuckle selects Taiwan's black pork knuckle and is boiled with bay leaves, juniper, pepper, onion, and other seasonings. After two hours of high heat, the pork knuckle is roasted in the oven for one and a half hours where the skin gradually turns into a crispy texture. This savory pork knuckle is paired with homemade sauerkraut that has a distinctive sour flavor with a cheese and cold cut platter and traditional German pretzel bread as appetizers.
Guests can celebrate Oktoberfest with 12 bottles of cold Paulaner Wheat Beer from Munich, Germany. Paulaner is a German wheat beer classic and one of the world's favorites as it is brewed with the best ingredients. This beer has patented gourmet yeast from Paulaner's own culture with a unique brewing process, so the beer has a naturally cloudy and flavorful characteristic. Enjoy a cold beer with the sharing platter while celebrating a lively Oktoberfest in Taipei!
For Reservations, please contact ­­­­­­­­­­(02) 2523-8000 (ext. Reservation Team)
Regent Taipei Address: No. 3, Ln. 39, Sec. 2 ZhongShan N. Rd.