Echelon Taipei's Startup Pitching competition : Blyng Wins 1st Place
Blyng won the 1st place of the Echelon Taipei's Startup Pitching competition!
Its prize is to participate on May 23-24, in Singapore, to the pitching semi-final and exhibit at Echelon Asian Summit 2019 with all expenses covered.
Blyng will showcase its AI-Virtual Agent, aka Conversational Chatbot, for Real Estate.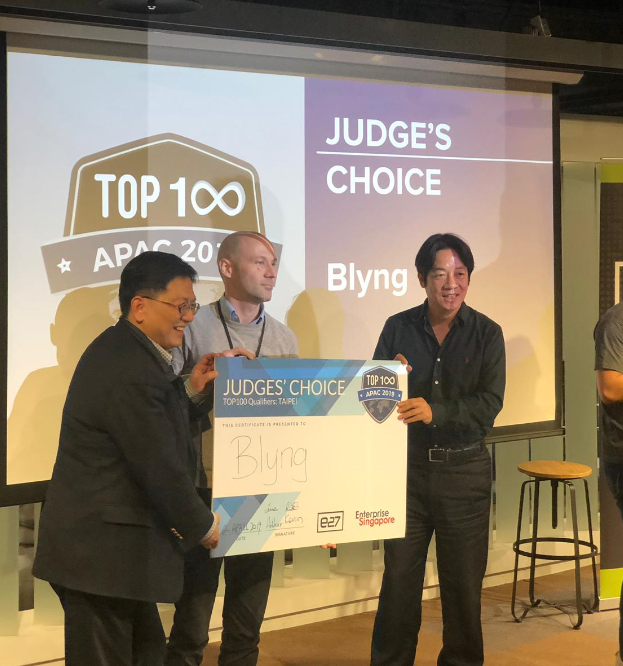 Blyng's conversational Virtual Agent, aka AI-powered Chatbot, captures and turns online audience into qualified sales leads, from and across real estate agencies' online touchpoints such as corporate websites, FB pages, rental/selling portals, and FB/IG ads. Blyng's AI Chatbot simulates human conversations with users over messaging apps such as Facebook Messenger and WhatsApp. It is powered by machine learning algorithms, proprietary customs APIs, and natural language processing, which allows the Chatbot to qualify sales leads, set up appointments, recommend and valuate properties, and understand the intents behind real estate related questions and answer them accurately 24/7.
Blyng is an Artificial Intelligence software start-up company established in Taipei, Taiwan on February 2019. While 100% independent, 叮叮 is affiliated to Blyng UK, which is also a start-up company set up in London on June 2018. Both companies have as common shareholder Alexandre BOULENGER, who is an ex-IBM Watson A.I lead architect. Blyng designs, trains and markets Virtual Assistants, aka AI-powered Chatbots, with the ultimate goal to make the web fully conversational, starting with the real estate vertical