Event report • Meeting & Exchange
Throwback on Meet the CEO - Session #3 – RT Mart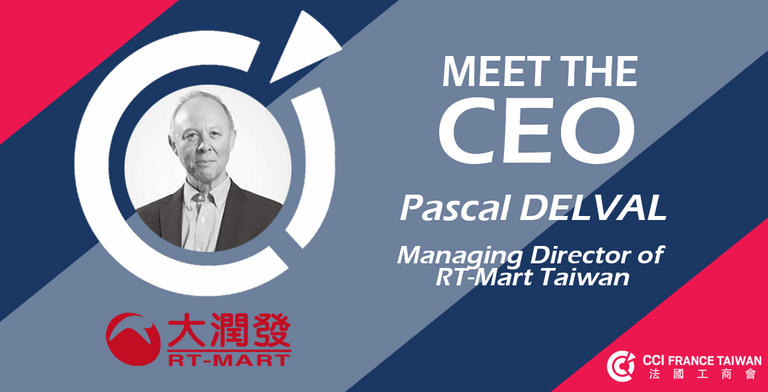 The third session of our MEET THE CEO program organized by the CCIFT in partnership with La French Tech Taiwan was held by Pascal DELVAL, General Manager of RT-Mart Taiwan LTD. in CCIFT conference room.
We send our most sincere appreciation to Pascal who was very dedicated to helping entrepreneurs and open-minded to new ideas and innovative young talents. He mentioned that through this program, "I want to meet all possible ideas. Not limited to any kind".
Mr. DELVAL met entrepreneurs and startup representatives for a series of 1-hour meetings:
-Maxime MAISONNEUVE from AR CODE
-Alice LI from Rosetta.ai
-Fabien BOURCY LAPORTE from StarEye LTD
- Kavin CHEN from Viscovery
A warm thank you to all of the candidates for sharing their experiences and projects.
"We have a mature product that could be applied in RT-Mart already. We are discussing an updated version proposal in accordance with Pascal's advice today. We need to take more time to observe the flow onsite in real situations to make the proposal closer to the needs of the potential Client."
- Kavin CHEN, Viscovery CEO
We talked about new technology and I want to know how a manager from a multinational company manage to run the company. His mindset for management, and his observation/knowledge to view the trend of marketing/social media.
-Maxime MAISONNEUVE, AR CODE
#MeetTheCEO is a monthly initiative of the CCIFT in partnership with La French Tech Taiwan that provides opportunities for start-ups and SMEs to connect with a CEO of a large company.