Event report • The Chamber • Meeting & Exchange
Throwback on Meet the CEO - L'oreal Taiwan
September 5, we held our 3rd session of Meet the CEO in 2022 with Eva Leihener-Stefan, the CEO of L'Oréal Taiwan.
Following their recent BEST office renovation in Taipei 101, L'Oréal not only leads the global beauty industry, but has proven putting the needs of the consumers at the heart of their products and strategies tests against time. Particularly during in the current era of data, L'oreal is not simply a beauty company, but a beauty-tech company.
We thank Derek and Tony from Ret[AI]ling and Hillary and Noah from CreatorDB for joining us.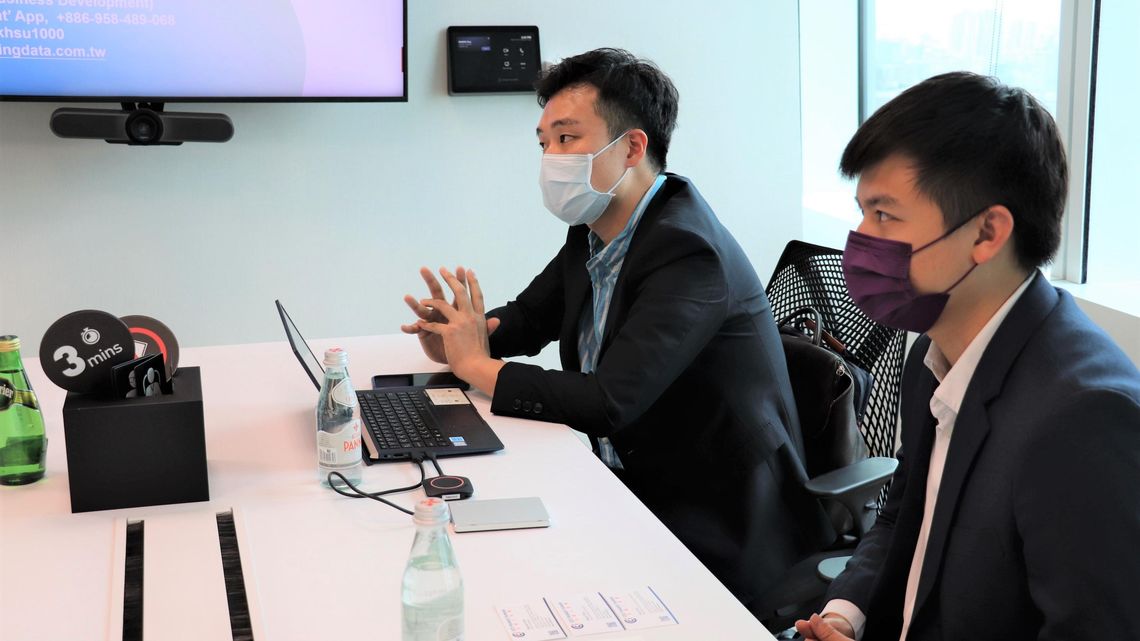 Derek and Tony from Ret[AI]ling Data
Ret[AI]ling Data has won several awards in #AI-related startup fields with their comprehensive solutions integrating #image recognition, #data-analysis, offering optimum predictions all with the ease of a clean user-friendly dashboard.

With their expertise in "dancing with data", data aquisition soon became the topic of concerns for companies looking to expand into the European and American market where consumers are less willingly to share data.

"Taiwanese consumers have been sharing data for decades, and Ret[AI]ling Data's strength lies in your experiences." Despite different regulations with data in different countries, showcasing what has been done in Taiwan and what could be done abroad would place the startup at a competitive starting line.

"The things we have learned are the insights from the CEO's statement about the brand and the market, and how GDPR has been emphasizing in Europe, especially in France"
Learn More
Hillary and Noah from CreatorDB
Creator DB builds on their AI-empowered software with a human touch to productive marketing for businesses on a global scale. Hillary and Noah came to the session with inquires on the online-offline intergrated marketing experiences, strategic KPI settings, and strategies for expanding into the skincare and beauty marketing industry.

Having the KOL-marketing proficiency in data protections and books etc, Eva suggested a crossover could disrupt the current scene and provide the market with fresh perspecitves. Speaking from experience, she mentioned about a campaign working with a #sustainable KOL recycling makeup bottles with a cosmetic drugstore chain was widely beloved by the audiences.

Rather than working with beauty content creators all the time, collaborating with a KOL in a different field might bring together target audiences from different tribes of interest.

Learn More
#MeetTheCEO is an initiative of the CCIFT that provides opportunities for start-ups and SMEs to connect 1:1 with CEOs of world-renowned brands to discuss their goals and challenges.
We bring together CEOs from diverse industries with expert insights into the international trends while with the most in-depth knowledge of the local Taiwanese market.