Corporate social responsibility • The Chamber
The CCI France International supports The SeaCleaners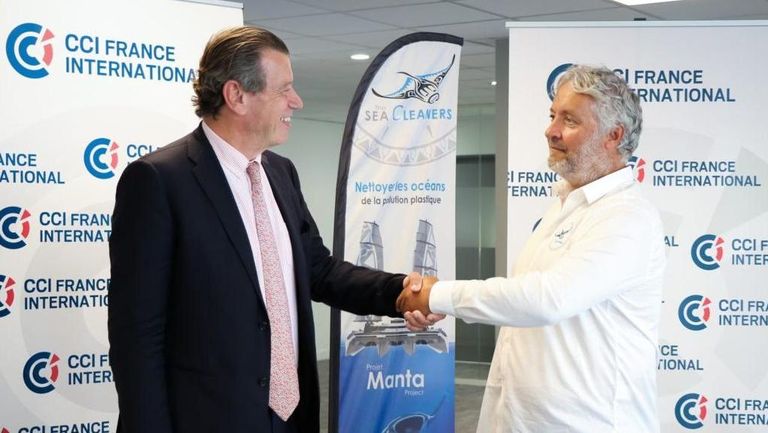 A new milestone for the association in its fight against plastic pollution of the oceans!
The Mobula?
To collect floating waste in places where conditions will not allow the Manta to venture out, due to a width, depth or maneuverability restrictions, Manta Innovation is developing with its partner, Efinor Sea Cleaner , two collection boats capable of collecting both macro-waste, micro-waste and hydrocarbons.
The Mobula 8 operates in calm and protected waters such as harbour areas, rivers, lake areas, etc.

The Mobula 10 operates in coastal waters, rivers with strong currents, etc.
As with the Manta, life cycle and techno-economic analyzes were carried out with the Altran teams in order to minimize the environmental footprint and the operational costs of these boats. The Mobula are active within the framework of the Manta collection missions (embarked in the manta rafts) but they are also deployable autonomously.