Members • Grocery & Catering
Regent Taipei Presents Restaurant's Signature Dishes to Enjoy During Chinese New Year Break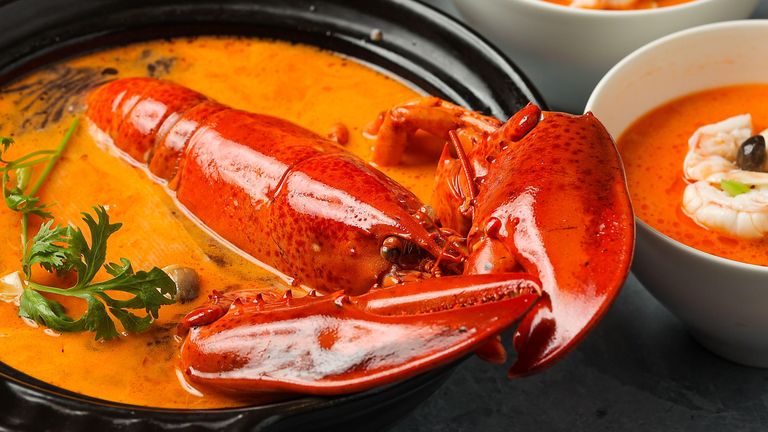 With the 9 day long Chinese New Year break just around the corner, it is estimated that the demand for at-home dining will increase sharply. Regent Taipei has prepared a few more a la carte dishes in addition to traditional Chinese, Western, and Japanese set meals for families to enjoy at the comfort of their own home.
Regent Taipei's Director of Chinese Culinary, Chef Wu-Haiming, unveils more Michelin-recommended dishes such as Silks House's Double Boiled Pork Lung Soup with Almond Juice, Empress Canadian Lobster Stock, and Dry Braised Crab with Chili Sauce that can all be ordered from our Take Regent Home food delivery platform during the 9 day long Chinese New Year break starting at $2,680 NTD per item (https://shop.silkshotelgroup.com/RT). Pre-order before January 16th to use our special 10% off discount!
Most of the New Year's dishes on the market are composed of sets for sharing. Such sets include appetizers, main dishes, soups, and desserts. This year, Regent Taipei asked the chefs team to create another series of a la carte dishes using the concept of "additional dishes" to enrich our New Year sets. Chef Wu Haiming stated that "this series of additional dishes are composed of long-selling signature items from the hotel's restaurants and is a must-try for many guests." Enjoy these popular items during Chinese New Year break!
Take Regent Home website: https://shop.silkshotelgroup.com/RT, or download "Silks Club" APP for purchase
Meal pick-up time: 11:30am to 8pm daily
Pick-up location: Five-star takeaway counter on the first floor of Regent Taipei (side entrance of Regent Hotel)
Note: Daily supplies are limited, buy while stocks last