Members
Modern Chic Vegetarian Cuisine for Your Lover!
Regent Taipei Launches Exclusive Room Package with Regent Galleria's Newly Opened Vegetarian Restaurant.
Officially opened on February 9 th at Regent Galleria, CURIOUS is an innovative restaurant that combines high-end fusion vegetarian cuisine with a Speakeasy Bar. This valentine's day, CURIOUS and Regent Taipei jointly launches the "Modern Chic Vegetarian Cuisine for Your Lover|Valentine's Day Exclusive Room Package". Before March 14 th , guests who stay at Regent Taipei for two days and one night can enjoy up to 6 glasses of special cocktails and a romantic vegetarian dinner for two at CURIOUS, starting at $9,999 NTD per room. Guests can also receive a 20% discount when bundling their purchase with high-speed rail tickets. For details, please check the official website www.regenttaiwan.com or call 02-2523-8000 and transfer to the reservation group.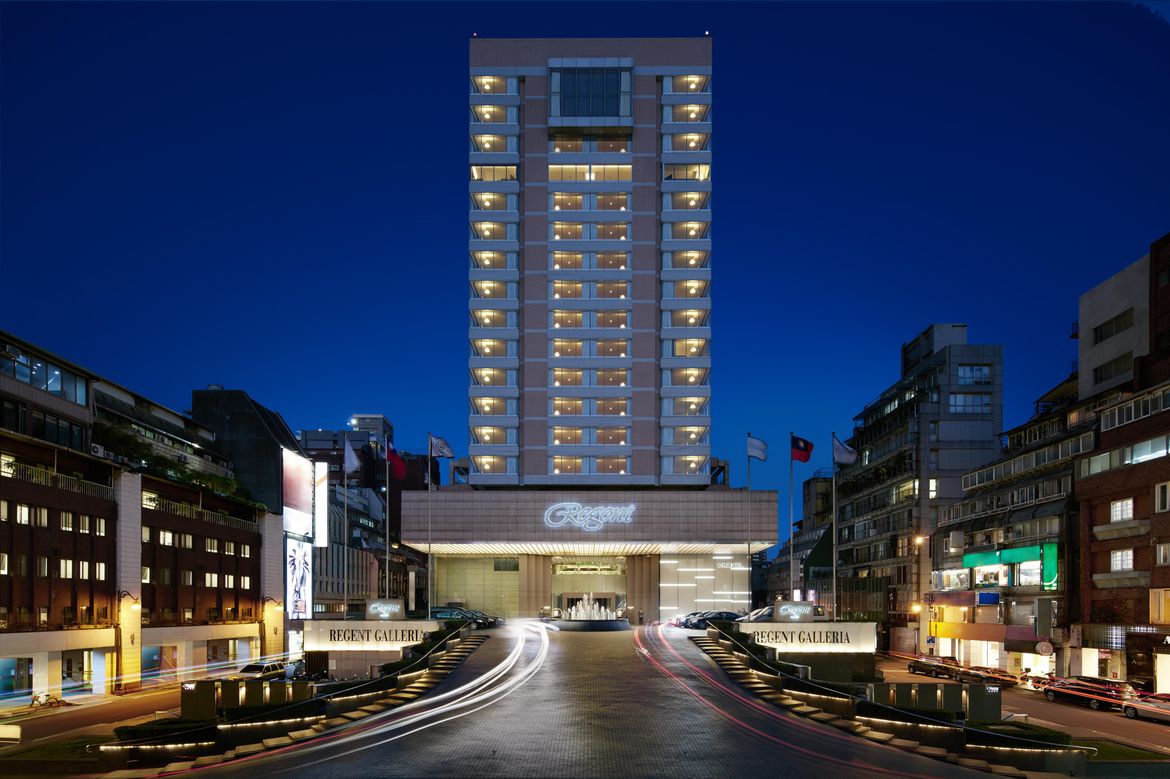 The highlight of Regent Taipei's "Modern Chic Vegetarian Cuisine for Your Lover| Valentine's Day Exclusive Room Package" is the romantic atmosphere and the exquisite dining experience at CURIOUS. The set menu includes ten finely curated dishes cooked with seasonal vegetables, and an alcohol pairing of six unique cocktails. Guests will receive top-notch hospitality, and enjoy a romantic evening of drinks and food with their significant other at Taipei's niche-est hidden gem.
CURIOUS specially tailored a 10-course vegetarian set menu for the lovers. Starting with the dairy-free appetizer "Carte Blanche"; constructed with oatmilk bavaro, lily, macadamia nuts and almonds, "Lily" produces a dense fragrant that instantly spreads through your palettes. "Violet Cabaret" uses thinly sliced purple sweet potato crisps immersed in sweet and sour sauce made of fermented beetroot and perilla plum.
Sandwiched with fine Turkish puff pastry and covered by vegan liver sauce and fried wild mushrooms is the elegant "Peony", its top layer is presented with spore cabbage in the form of peony petals, perfectly echoing its theme. The three-dimensional realistic Water Lily is a triumph of true craftsmanship- carefully assembled baby Chinese cabbage petals poured with clear vegetable soup extracted by ice droplets, the delicate lotus will bloom gracefully in front of the guests; it is tasty and visually stunning. "Attributed to Edgar Degas" is a clever combination of yam and seaweed sauce, accompanied by with chopped pistachios. The lovely "White Jade" is made of white fungus, crafted into a flower shape, and decorated with dried egg yolk and gold leaf; its filling is made with miso marinated cauliflower, which is not only pleasing to the eye but also extremely delectable.
The main course "Wellington" is inspired by the classic western dish; a variety of seasonal vegetables are selected and the special ingredients that replace the beef are repeatedly made through complicated workmanship for three days, and served with chef's special sauce. The second main course, "Encore", is a dry noodle dish garnished with Matsumoto mushrooms, shrimp weeds and other ingredients and topped with the flavor-raising sauce of morels, making the overall flavor even more pronounced. After the main meal, guests can enjoy the "Spanish Dagger", a smoothie made of Muscadine grapes, plum wine jelly, love fruit and fruit vinegar, which is refreshing and soothing. The dessert "A Rose" consists of lemon cream, sable cake and black tea chiffon, and the top layer is made with rose, lychee and raspberry sorbet.
In order to ensure the safety of our guests, Regent Taipei will continue to strictly implement epidemic prevention measures, including installing "UVC sterilization air
purification equipment" at all air-conditioning outlets in public areas, so as to provide customers with peace of mind and clean air quality at any time. The main lobby entrance is equipped with US military equipment A high-grade "infrared thermal image thermometer" used for body temperature screening, and the entire hotel has implemented automatic alcohol disinfection machines at all entrances and exits. We hope that all of our lovers can enjoy a healthy and romantic Valentine's Day with Regent Taipei!
For Reservations, please contact 2523-8000 (ext. Reservation Team)
Regent Taipei Address: No. 3, Ln. 39, Sec. 2 ZhongShan N. Rd.