Members • Hospitality and Holiday villages • Grocery & Catering
Introducing Regent Taipei's Artistic Winter Break Activities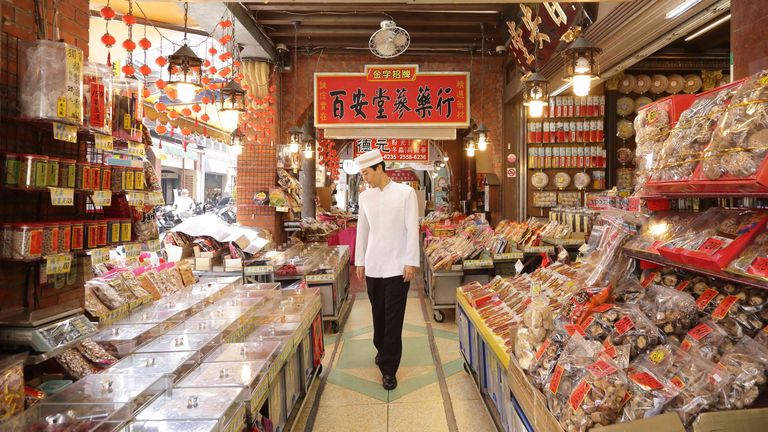 Choose From Four Unique Parent-Child Room Packages Explore Local Culture and Experience International Art
With students' long-awaited winter vacation quickly approaching, Regent Taipei has planned a myriad of unique art and winter camp activities so that children can take advantage of this time to enhance their artistic and cultural learning. From now until the end of February, Regent is launching four winter camps including "Winter Fun Cruise", which integrates various parent-child activities, "teamLab Futuristic Amusement Park", which focuses on immersive light shows, "Museum Tour Holiday", for guests to enjoy 18 museums around Taiwan, and "Taipei Ecomuseum" guided by our very own Regent butlers to explore and learn about local culture. The above packages start at $4,980 NTD per room, and guests can receive a 20% discount when bundling their purchase with high-speed rail tickets. For details, please check the official website www.regenttaiwan.com or call 02-2523-8000 and transfer to the reservation group.
The "Winter Fun Cruise" is a three-day, two-night or two-day, one-night stay starting from $7,980 NTD per room per night. This exciting parent-child room package includes a stay at our luxurious 13-square-meter hotel room. For deluxe rooms, guests can enjoy an exclusive "Winter Luxury Picnic Set" which features a set of Neuschwanstein Castle board games (valued from $890 NTD) for each room. Accompanying children will receive a VIK (very important kid) pass which provides unlimited access to the Kids Game Room with ice cream, juice, and games during their stay.
The "Taipei Ecomuseum" planned by Regent's Art and Culture butler is divided into three itineraries: Art and Culture Tour, Chifeng Street Tour, and Dadaocheng Cultural Relics Tour. During their 30 hour stay, guests can also go on guided tours by our butlers at art museums, Eslite Nanxi area, Zhongshan Underground Book Street, Xinzhongshan Linear Park, and more exciting places situated around Zhonshan MRT station to learn and experience the local characteristics of Taipei.
Moreover, Regent Taipei invites parents and children to choose our "teamLab Futuristic Amusement Park" room package and visit Shilin's National Taiwan Science Education Center to experience the world-renowned light show. In this show, teamLab brings together 9 highly popular digital art installations that have garnered attention around the world. Immerse in a cross-section of technology and art while engaging all five senses!
Lastly, our "Museum Tour Holiday" provides 2 Museum Season Passes that give access to Taiwan's 9 major museums and a total of 18 parks. Such museums include the National Palace Museum, the National Taiwan Museum, the National Taiwan Science Education Center, Chi Mei Museum, and more. Guests can appreciate the culture and art while also embarking on a delicious food journey.
In order to ensure the safety of our guests, Regent Taipei will continue to strictly implement epidemic prevention measures, including installing "UVC sterilization air purification equipment" at all air-conditioning outlets in public areas, so as to provide customers with peace of mind and clean air quality at any time. The main lobby entrance is equipped with US military equipment A high-grade "infrared thermal image thermometer" used for body temperature screening, and the entire hotel has implemented automatic alcohol disinfection machines at all entrances and exits. We hope that all of our guests can appreciate our local culture with their families during this winter break!
Regent Taipei Address: No. 3, Ln. 39, Sec. 2 ZhongShan N. Rd.