Members
Dazzling, Voguish and Healthy: Regent Taipei Presents Four Exquisite Cakes Wishing All Mothers a Happy Mother's Day!
Every mother deserves to be celebrated for their unconditional love and endless sacrifices, especially on the one and only Mother's Day. To share our greatest appreciation for Mothers of all ages, Regent Taipei releases four beautifully crafted cakes, each with distinctive designs and ambrosial flavors. Starting at NT$880 per cake, order your Mother's Day gift on Take Regent Home shop.silkshotelgroup.com/RT online take-away platform.
The exquisite selection of cakes is carefully curated by the Regent's French Executive Pastry Chef Nicolas Pelloie, each containing its own unique texture, flavor and presentation. The Carnation Air Mousse Cake is a tropical fruit mousse with a base layer of lemon cake, topped with fruit jam, berry mousse, and coconut mousse wrapped with French meringue.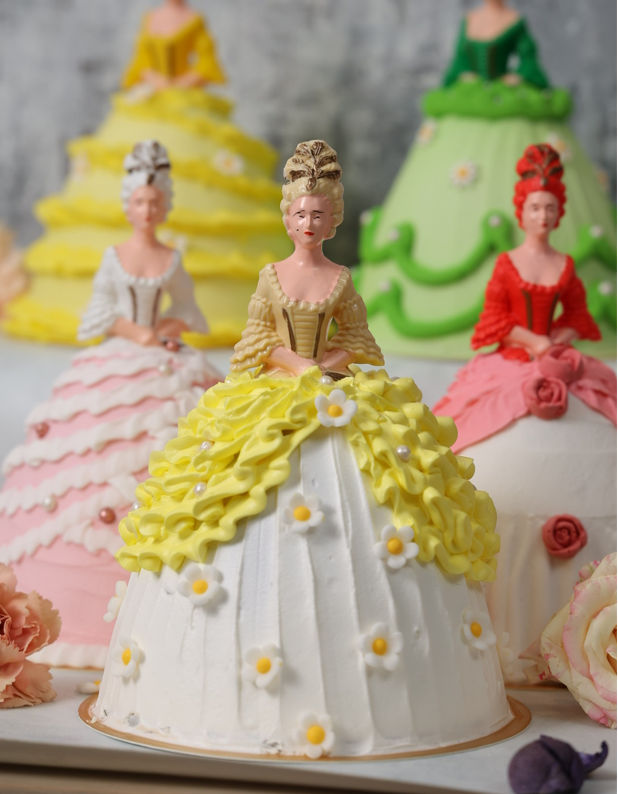 The I Love Mom Letter Cake inspired by 2019 Dessert Avenue Event's top seller, is a soft chiffon cake topped with rich vanilla ganache and tart berry jam, garnished with plump mixed berries, heart-shaped chocolate and edible flowers. The colorful and chic cake is definitely a cream of the crop choice for young adults. The most classic of the four is the Marquise de Pompadour Cake designed after Marquise of French Louis Dynasty, symbolizing the power and beauty of Mothers. The noble 3D cake is filled with lady fingers made of Earl Grey tea and coated with mascarpone cream.
Finally, the Berry & Lychee Queen Pie is an extension of the prominent French dessert Galette des Rois King Pie. The fluffy and crispy cream pie is covered with raspberries and filled with strawberries and lychee custard. The beautiful selection of cakes are priced at NT$1,680, NT$1,880, NT$2,080 and NT$880 respectively.
Silks Hotel Group took the lead to strictly prevent staff layoffs or wage reductions during the pandemic, and further offered constructive suggestions to the government
to facilitate the hospitality and service industry. In order to ensure the safety of our guests, Regent Taipei implemented a variety of epidemic prevention measures, such
as UVC sterilization air purification equipment, US military Grade-A infrared image thermometer, compulsory electronic check-in and online take-out platform. In addition, through successfully transforming into an urban resort with its unprecedented "Regent City Cruise" concept and developing "Take Regent Home" e-commerce platform, Regent Taipei aspires to become a world leading model of creativity and innovation in the hotel industry. In the pursuit of excellence, Regent Taipei aims to achieve its company mission– bring the best of the world to Taiwan, and the best of Taiwan to the world.
For Reservations, please contact 2523-8000 (ext. Reservation Team)
Regent Taipei Address: No. 3, Ln. 39, Sec. 2 ZhongShan N. Rd.