Corporate social responsibility
Air Liquide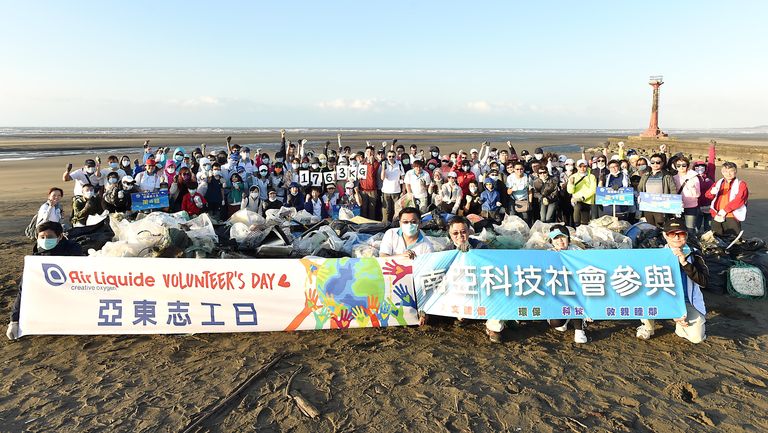 "ALFE Sustainability Month" Cleans Up the Beaches and Employees' Lifestyle!
Air Liquide just committed to a 33% reduction objective in its carbon emission by 2035 (compared to 2020), and to achieve carbon neutrality by 2050 (more info). As part of efforts to work towards the objective, ALFE has extended its CSR efforts from a "Volunteer Day" to a "Sustainability Month" in 2020. The company organized four week-long activities covering subjects in line with AL Group's Climate Objectives: the daily use of plastics, the responsible management of email inboxes, and sustainable mobility. Those taking part were therefore able, for an entire month, to advance their knowledge, propose solutions and take effective action for the planet.
1st Week: "No Plastic Day Challenge!"
ALFE encouraged its employees to stop using any disposable plastic items for one day (24 hours). Once they completed the task, they left a message on the "ALFE Sustainability" community of Google Currents then tag 3 employees to continue the challenge. There were more than 30% of ALFE employees completing the challenges successfully in October.
2nd & 4th Week: Lectures on Sustainability
In order to align the colleagues with the sustainability work of Air Liquide, ALFE invited internal speakers to share Air Liquide sustainability projects and ALFE Climate Actions. In addition, a marine ecology lecture was held to raise the colleagues' awareness on plastic damages to ecology and to urge a more sustainable lifestyle.
3rd Week: Clean Your Mailbox & Green Mobility
To reduce the CO2 which the data centers emit while preserving emails, ALFE invited its employees to reduce the number of emails stored in the cloud by deleting emails with unnecessary or outdated information; meanwhile, it also encouraged the employees to take public transportations or riding bikes to work to save energy and reduce carbon emission.
There were 157,084 emails deleted and are equivalent to 2.4 tons of CO2 emission.
4th Week: ALFE Volunteer Day - Plastic free: Act for our Ocean!
In 2020, ALFE celebrated Halloween very differently. It held the 4th year of Volunteer Day in a row in North, Central and South of Taiwan on Oct. 31, the day of Halloween. To amplify the impact of the event, ALFE also invited Nanya Technology, a key customer, to join the beach cleaning activity. In total, nearly 300 volunteers from ALFE & Nanya cleared 2.4 Tons of garbage, including PET bottles, caps, plastic bags, straws, shoes, disposable tableware, fishing nets, etc. from 3 beaches in Taiwan.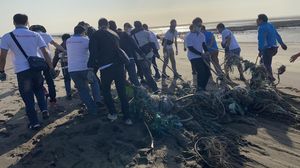 Every individual matters.
Every individual has a role to play.
Every individual makes a difference.— Jane Goodall