Members
Regent x Richie Lin Celebrity Chef Sharing Set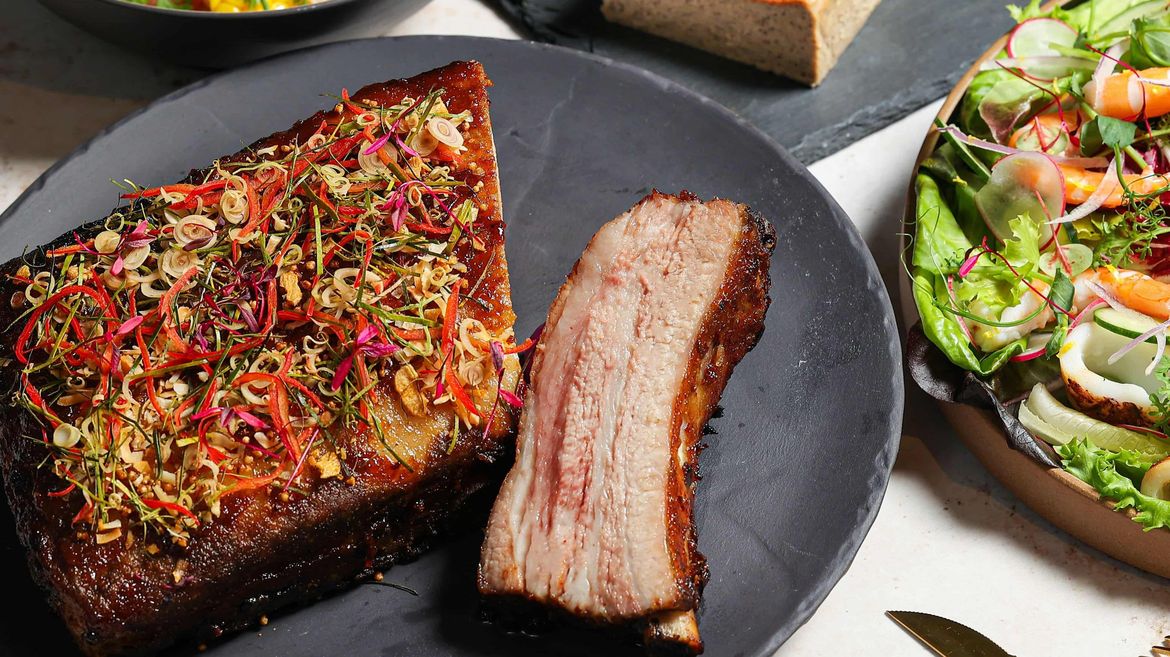 –Following the success of our prior Michelin Sharing Set collaboration with Paul Lee, Regent Taipei's popular Take Regent Home online takeaway platform has joined hands with yet another iconic award-winning Chef and owner of MMHG (MUME Hospitality Group) Richie Lin, to launch the "Regent x Richie Lin Celebrity Chef Sharing Set" for four consecutive days starting from April 29 th. Silks Hotel APP members can pre-order on the APP starting from April 27 th. The set meal is composed of 4 distinct Chef's Special dishes elegantly packaged inside a designed gift box. Enjoy this exceptional dining experience for a discounted price of NT$3,680 (original price at NT$4,980) limited only on Take Regent Home online platform. Pick-up your sharing set before
May 6 th to enjoy at home with your family and friends! For more information, please visit the Take Regent Home website at shop.silkshotelgroup.com/RT .
Richie Lin is the owner of the MMHG group and has been awarded with Michelin star ratings and Asia's 50 Best Restaurant Award. The MMHG group owns numerous prominent restaurants in Taipei, including MUME, LE BLANC, BAAN, and COAST, sweeping the Taipei food industry with its unique Southeast Asia flavors and elevated fusion cuisines. His classic Western cooking skills and unique take on Southeast Asian dishes are incorporated into the exclusive sharing set, worthy of thorough appreciation.
The "Regent x Richie Lin Celebrity Chef Sharing Set" includes four unique dishes. Starting from the refreshing "Shrimp and Grilled Baby Squid Salad with Green Chili Dressing", a classic Thai appetizer to spice up your palettes; the "Corn Veloute with Roast Scallop and Bayonne Ham and Brioche" is a perfect combination of sweet oven roasted scallops and silky corn soup, topped with savory French Bayonne ham, complimented by freshly baked sourdough brioche. The main dish is the sweet and sour "Slow Cooked Baby Back Ribs with Tamarind Glaze", a unique imitation of barbeque ribs presented through the oriental aroma and taste of tamarind. The dessert is the "Thai Milk Tea with White Chocolate Cheesecake", the aroma of the
Thai milk tea seeping through the sweetness of the white chocolate creates a firework of sensory explosions.
Silks Hotel Group took the lead to strictly prevent staff layoffs or wage reductions during the pandemic, and further offered constructive suggestions to the government to facilitate the hospitality and service industry. In order to ensure the safety of our guests, Regent Taipei implemented a variety of epidemic prevention measures, such as UVC sterilization air purification equipment, US military Grade-A infrared image thermometer, compulsory electronic check-in and online take-out platform. In addition, through successfully transforming into an urban resort with its unprecedented "Regent City Cruise" concept and developing "Take Regent Home" e-commerce platform, Regent Taipei aspires to become a world leading model of creativity and innovation in the hotel industry. In the pursuit of excellence, Regent Taipei aims to achieve its company mission– bring the best of the world to Taiwan, and the best of Taiwan to the world.

For Reservations, please contact 2523-8000 (ext. Reservation Team)
Regent Taipei Address: No. 3, Ln. 39, Sec. 2 ZhongShan N. Rd.