Event report • The Chamber • Meeting & Exchange
Throwback to the Rendezvous with Wang Meihua: Taiwan's Recovery from COVID-Economic Propects and Energy Supply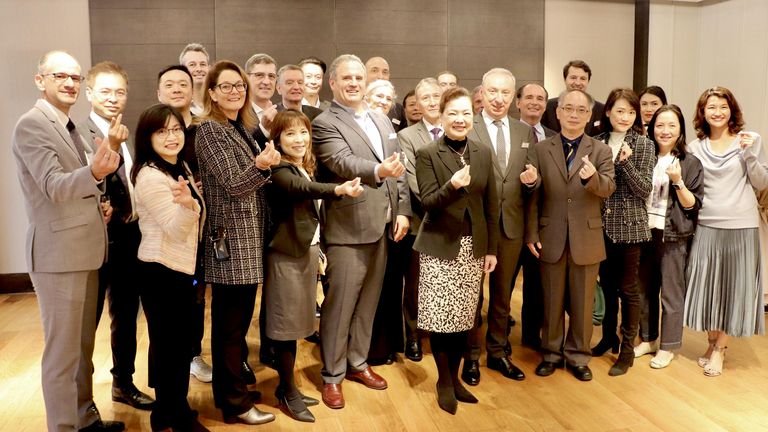 On the 13th of December, the CCIFT was proud to host the Minister of Economic Affairs, Wang Meihua in our highly regarded rendezvous series.
We welcomed over 60 guests and panelists from industries such as, from renewable energy, industrial production, IoT solutions, logistics, and the finance sectors.
Click to view more of our event photos.
The CCIFT was proud to present the results of the Chamber members' Business Confidence Survey during our Luncheon with the Minister. Representing businesses from under 5 million NTD to those over 1 billion in average annual revenue, we are proud to share that 86% of the participating members are optimistic and increasing their investment in Taiwan.
Though Taiwan's geopolitical tension is a concern seen in the survey, Taiwan's irreplaceable position in the global supply chain and the government's determination to energy transition has also been appreciated across our panel.
Overall, the Minster was proud to share that in both 2022 and 2023, Taiwan's growth in GDP outperforms the world and Taiwan will continue to extend our hospitality in strengthening international collaborations, facilitating inter-ministry dialogues and welcoming foreign talents.
Special appreciation to our Chairman Benjamin Lamberg, vice-chairwoman Carrie Lee, GM Peden Stephane, treasurer Pascal Thien-Ah-Koon our panellists: Ming-Lung CHANG from EDF Renouvelables, Philippe Chiu from Unabiz, Olivier Letessier from Air Liquide, Mark Liu from Societe Generale, and Karine Drai from CMA CGM.
Gifts from the CCIFT members were exchanged before a final group picture to mark the end of the day.
The Rendez-vous series aims to connect the French Business Community with key decision makers in Taiwan. During the 1.5 hour luncheon, participants can expect to engage with our ministers, government officials and high-profiled persons to learn more about the latest government policies and advocate to enhance exchanges and collaborations between France and Taiwan.

Join this program for the unique opportunity to have your voice heard and make changes.