Event report • Conference & Seminar
Throw Back On International Law Day: Legal and Tax Rules on Artificial Intelligence and Blockchain
On April 22nd, international law day, we are pleased to invite Pascal Thien-Ah-Koon, managing partner, TAK ASSOCIES - ECOVIS law firm and Henry Liao, managing partner, ECOVIS Taiwan CPA firm to make a presentation about a law-related topic.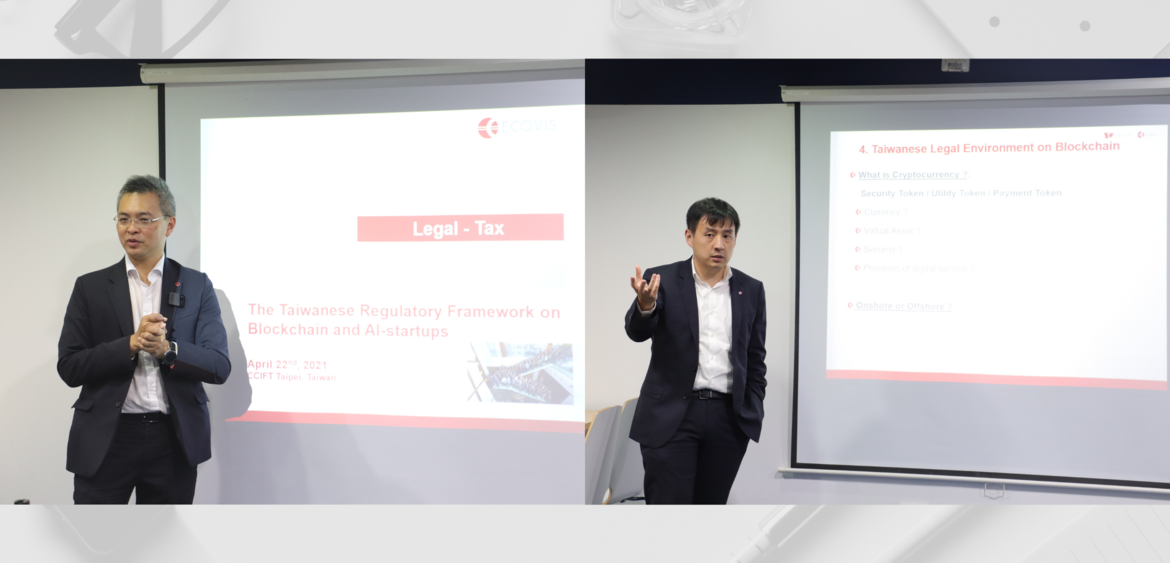 The subject of this year is Legal and Tax Rules on Artificial Intelligence and Blockchain ( including cryptocurrency ) in Taiwan, New issues with data protection.
What is the current legal development in Taiwan?

What should users and operators be aware of?

Main tax rules and guidelines

Compliance with data protection regulations
A warm thank you to our speakers Pascal Thien-Ah-Koon and Henry Liao for their interesting presentation!