Corporate social responsibility
Société Générale
Société Générale, one of largest European financial group, offers innovative and responsible commercial and investment banking products and services to the top corporates and institutions. Sustainability and ESG are always top priorities while forming their business strategy.
Corporate Social Responsibility is a core value at Société Générale, and they always conduct their business activities in a responsible way to create positive impact on their clients' businesses, society and environment.
With its firm commitment to support sustainable growth, they have been a top player in providing environment friendly financing to the industries.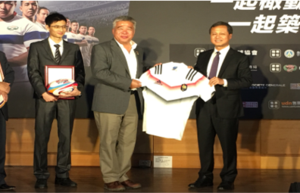 They also put their commitment into practice through the involvement of their employees in supporting local charities and NGOs via providing financial resources and other supports. Their staff regularly initiate fund-raising activities such as bike ride, rugby game & mountain cleaning to achieve our CSR goals.