The French Chamber Taiwan provides different social media channels including yearly Business Directory, weekly newsletter, our website, Facebook and LinkedIn to showcase your featured news, services or products!
The French Chamber Taiwan's Business Directory
The French Chamber Taiwan's Business Directory, written in English, is published every year. It is the best way to promote your company and benefit from yearly exposure.
It's a unique source of economic information, business contacts, an exceptional reference tool which can not be overlooked by people interested in doing business in Taiwan, as well as abroad. Over 170 corporate companies and small & medium enterprises are part of our Chamber and in this Directory.
Among them, prestigious companies based in Taiwan. Widely distributed among the foreign and local business communities as well as the central and local government authorities, it allows companies to develop new business opportunities through an efficient B2B advertising.
Targeted high profile audience
Readership: Opinion leaders (CEOs, Managing Directors, Senior Managers), regional French Chambers of Commerce and French Chambers in Asia and in France, and all the French Chamber Taiwan's members. The visibility is 1 year.
The French Chamber Taiwan's Website | Facebook | LinkedIn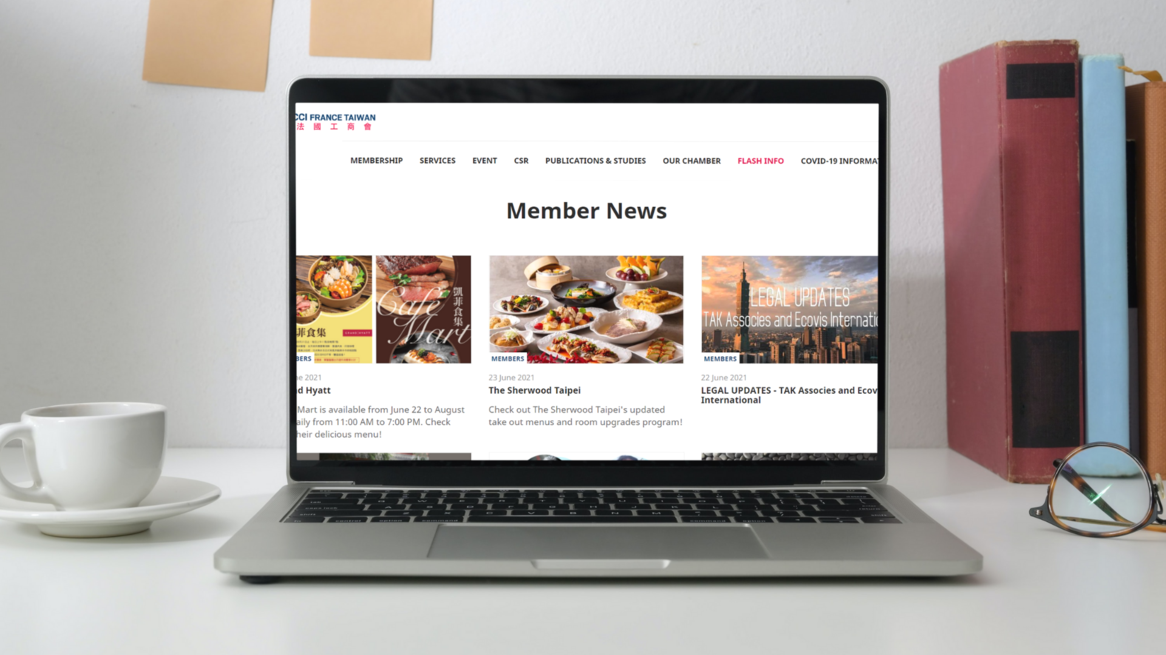 The French Chamber Taiwan gives you the possibility to advertise on its website and to increase your visibility for 1 year.
Members can also promote their company news under the "Members' News" section for free.
You can also contact us to share your posts on our Facebook with our more than 5,500 followers or on LinkedIn with over 3,000 business connections!
Weekly Newsletter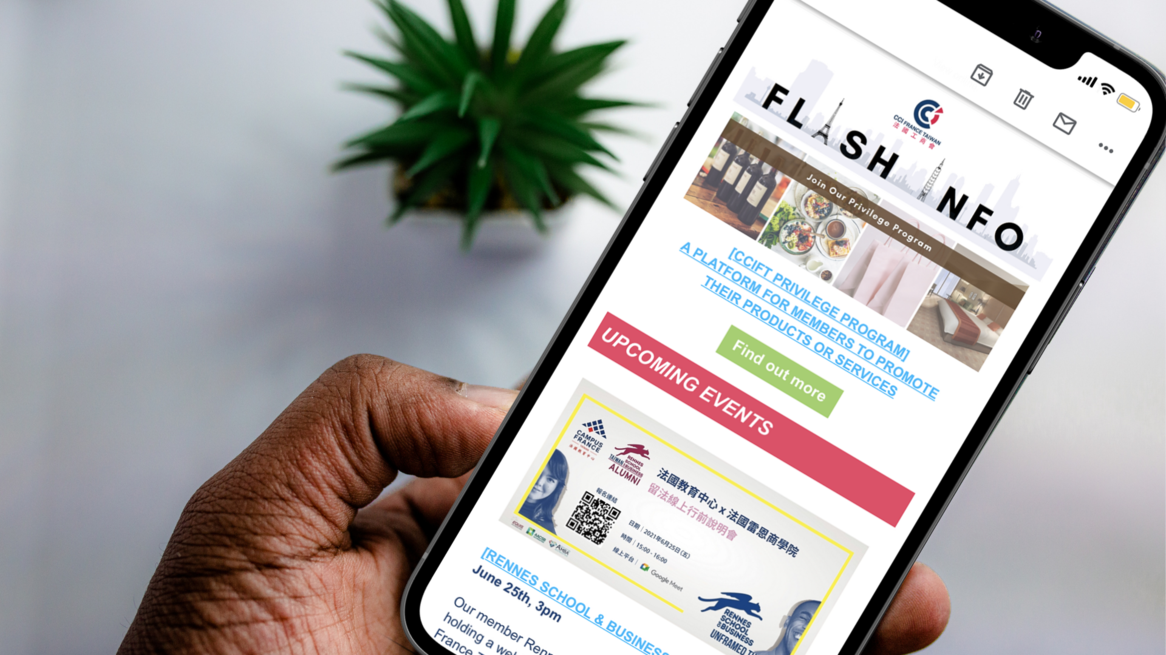 With more than 3,000 subscribers, our weekly newsletter is sent every Monday!
For our new member, we will offer you a special space to highlight your company.
If members have any news about your business, services, or special promotion of your products, feel free to share with us, we are willing to help you boost the visibility!