Please note that this webinar will exclusively be presented in french language.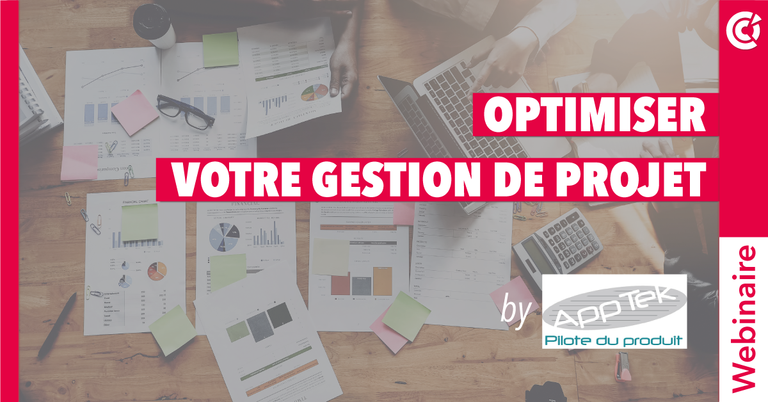 Le succès d'un projet, quel qu'il soit, repose, en grande partie, sur la capacité de l'entreprise à y appliquer une méthode rigoureuse : objectifs clairs, démarche anticipée, ressources adéquates, budget adapté, planning réaliste, suivi régulier… Pourtant, il arrive que, malgré tous les efforts mis en œuvre, le projet dévie de sa trajectoire initiale, parfois de manière critique.
Chaque projet est unique et les solutions à apporter aux problèmes rencontrés lors de sa gestion lui seront propres, mais on peut dégager quelques grandes tendances sur les solutions à envisager sérieusement en cas de glissement de délais ou de budget.
Ce webinaire permettra aux participants d'avoir quelques clés et bonnes pratiques pour éviter l'escalade des couts non budgétés et mener à bien des projets d'envergure en temps de crise.
A qui s'adresse ce webinaire ?
Vous êtes Project Manager
Vous êtes General Manager d'équipes techniques et/ou multiculturelles
Vous êtes acteur de l'industrie, des biens d'équipement d'infrastructure ou des transports.
Vous concevez et commercialisez une offre à forte valeur ajoutée : électro-technique, mécanique, électronique, logiciel...
Quel que soit votre secteur d'activité, votre ambition est de conquérir, ou d'améliorer votre position sur les marchés domestiques et mondiaux et de valoriser de votre savoir-faire.
Ce que vous allez apprendre
Les bases de la gestion de projet et la maîtrise des priorités
Les trucs et astuces pour mener à bien un projet
Les difficultés que vous allez rencontrer et comment les surmonter
Les actions correctives et les bienfaits de l'agilité en situation inhabituelle