Keep Calm and do Yoga. Take a deep breath and show love to yourselves this International Women's Day.
The CCIFT proudly collaborates with ness wellness on our first Sparkling Rosé Yoga Picinic Charity Event. Join us for an enriching morning of guided yoga all the while connecting with inspiring women over a picnic.
50% of the event proceed goes towards supporting our charity of choice, Homeless Taiwan for supporting Taipei's ONLY female homeless shelter.
What to Expect
Guided yoga and meditation by ness wellness platform's yoga instructor
Rosé, Picinic and Chill with like-minded, inspirational women.
Yoga mat valued at $1499 from Decathlon
Picnic set:

Pastries prepared by FB solution
Kombucha prepared by KULUDRINK
Luc Belaire Sparkling Rosé prepared by Pernod Ricard

Biotherm cosmetic gift set prepared by L'Oréal Taiwan
Event Location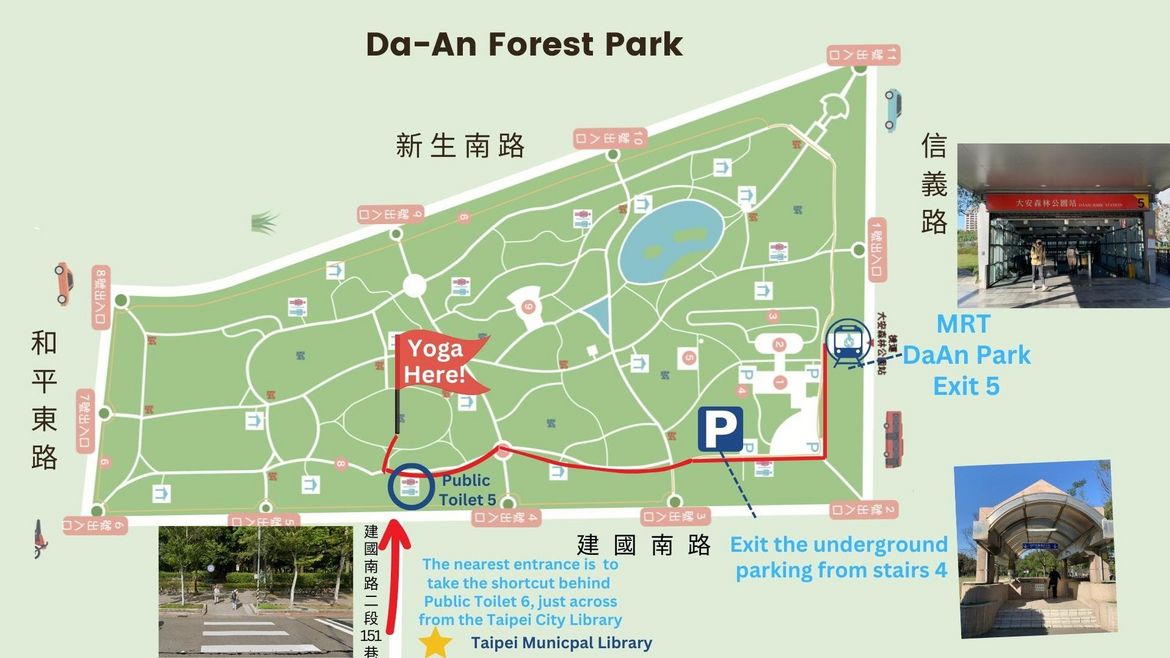 MRT
Take the MRT exit 5, follow the red route on the map.
Driving
If you're driving, park under the park's underground parking space.
We suggest you take the Stairs 4 and follow the red route on the map.
Pedestrians
There's a small entrance from Lane 151 Jianguo South Road.
You'd walk into Public Toilet 5, our event is just across in the grass area.
Event Notice
Registration is only complete after notifying us of the last five digits of your payment account.
Please note this is an outdoor event, in case of rain or other inconceivable circumstances, a rescheduled announcement would be made a day before the event.