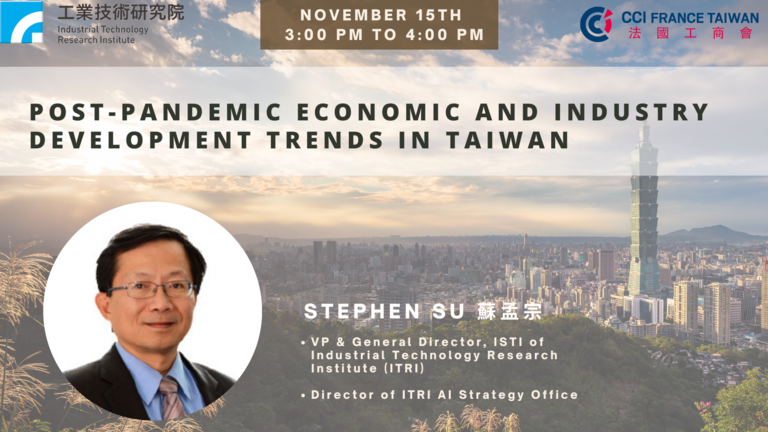 On November 15th from 15:00-16:00, we are pleased to invite Mr. Stephen Su, the general director of Industrial Technology Research Institute (ITRI) to have a presentation about Post-Pandemic Economic and Industry Development Trends in Taiwan.
Despite going through challenging period with the COVID-19 pandemic, Taiwan's economics and industry development have experienced growth in 2020-2021. Looking beyond the pandemic and toward 2030, there are few promising business opportunities for Taiwan's industry ecochains to link with international partners.
During the webinar, Mr Su will discuss about:
Economic Trends

Industry Development Trends
International Linkage for Future Industry Ecochains
The webinar will be in English.