We are pleased to invite you to our New members welcoming cocktail!
Join us on Friday March 18th, 6 pm at Yellow Korner.
The cocktail will start with a presentation of Yellow Korner's gallery, followed by an introduction of our new members, and then some time to freely network.
The entrance price includes two glasses of wine from Nicolas, coffee provided by FeiYao Food, and finger food made by Lutetia.
Member price: 800NT$
Non-member price: 1000NT$
Extra wine:150NT$
"Jiuxiang Matari" uses the most famous coffee beans in Yemen, Matari; in Yemen, where there is little rainfall, the way of growing coffee is still the same as five hundred years ago, and the way of obtaining green coffee beans is also the same as in ancient times; Teacher Shen will The characteristics of this bean, the flavors of different levels are fully displayed:
1: Open the coffee bag, you can smell the aroma of whiskey, citrus and honey;
2: Brew it and smell the wet aroma (Aroma) before drinking it, such as: Rum, Plum, Pineapple, Berries
3: When drinking coffee, it is recommended to take a sip first to feel its bright acidity (Acidity) such as: Lime, whisky, citrus, berries, cherries, grapes, wine brandy, etc.
"Muscat grapes", this coffee bean is actually the "Yergacheffe" that everyone is familiar with. After [brandy barrel fermentation ] and the roaster skills, this Yirgacheffe is more feature;
[Muscat] Flavor Description: Muscadine, strawberry, jasmine, earl grey tea, rounded acidity, delicate flavor honey syrup taste.
"Iced Drip Coffee", medium-roasted water-washed Yijia After 12 hours of ice dripping, in addition to the original floral aroma in the hand-brewed flavor, the slightly fermented flavor is accompanied by obvious citrus, cantaloupe and rich chocolate cake sweetness. Everyone who's had it says "this is the best iced coffee I've ever had"!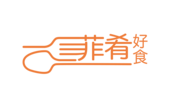 Event Location