a WEBINAR on the topic of "How to Develop Your Sales via Third Party Sales Channels"?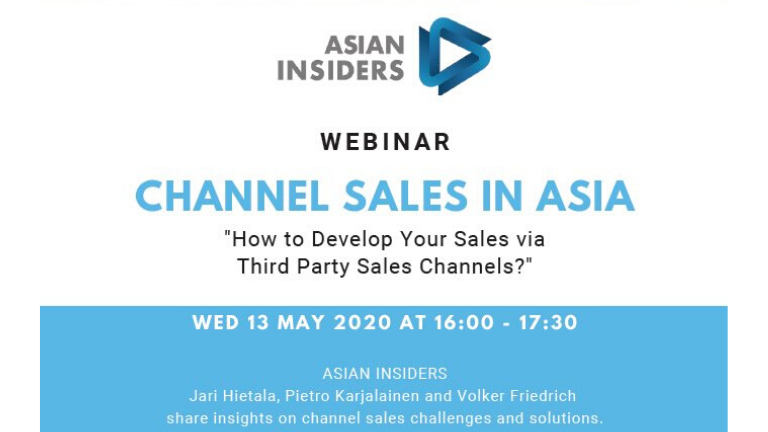 During this exclusive 90-minute webinar,
Mr. Jari Hietala
Mr. Pietro Karjalainen
Mr. Volker Friedrich
will share their insight on channel sales challenges and practical solutions.
They will share their experiences, best practice cases, methods and tools to run systematic and successful channel sales globally.
After the webinar and after reading all the extensive background material provided by us prior to the webinar, the participants will better understand the challenges and prerequisites on how to develop and manage international sales channels.
This event is suitable for B2B and B2C companies who want to learn from 30 years' experience in sales channel development globally, but with "an Asian twist".
You'll Get a Copy of the Training Material!
After your registration and payment you will receive an exclusive sales development training material, a 126 pages e-book, that teaches you "How to Tackle the Most Common Sales Challenges in Asia?"