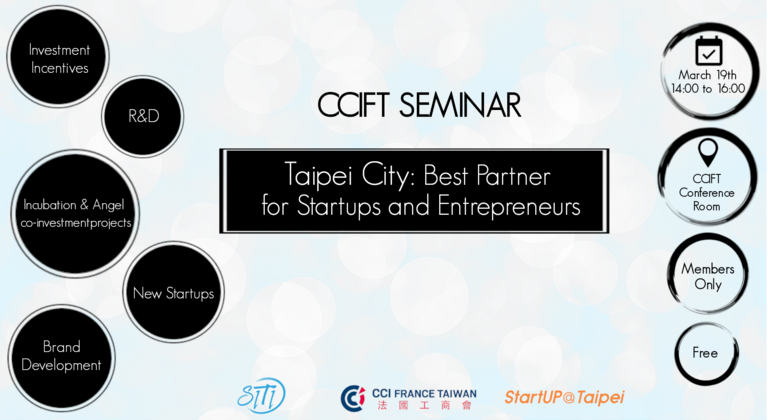 Please refer to the time from the flyer
(We are still working on our new website)
Email to register : event@ccift.org.tw
Registration is compulsory
The purpose of this seminar is to inform you about the help you could receive from Taipei Government as an entrepreneur.
Counsellors from Taipei Government will be there to explain details and specificities of their program. Then a Q&A session will allow you to ask all your questions.
This CCIFT Seminar will occur on March 19th at our Conference Room from 2PM to 4PM.
It's free and only for our members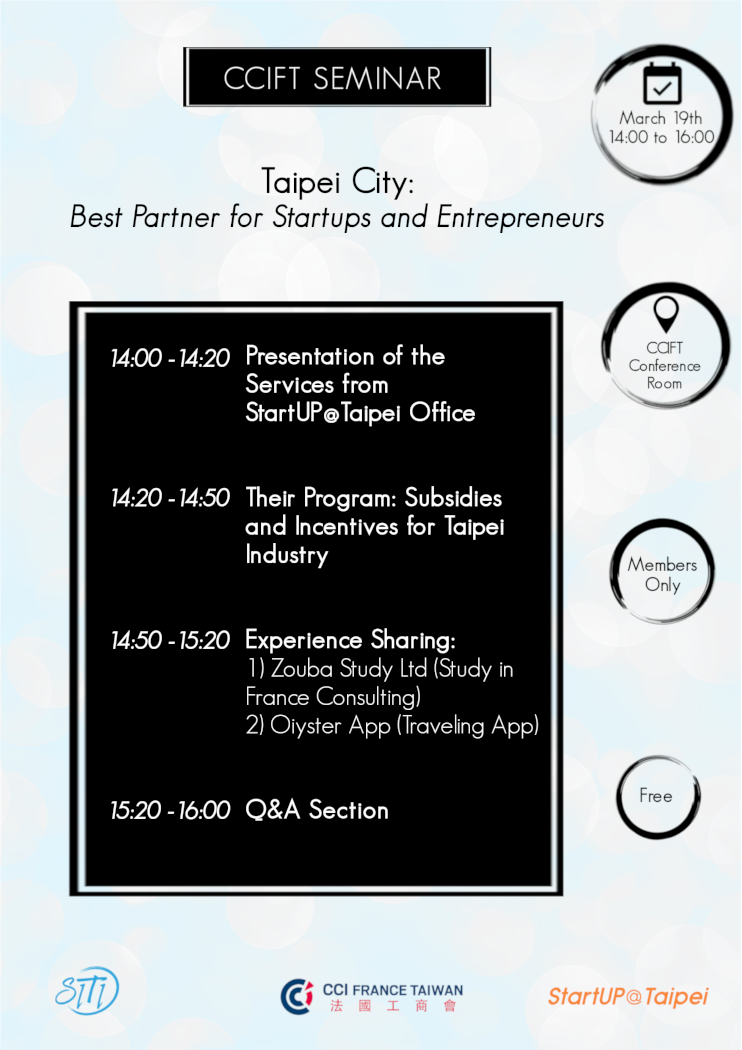 Taipei City Government established "Taipei Municipal Self-Government Ordinance for Industrial Development", it provides grants for SMEs. SMEs are qualify to apply for subsidies as long as the company is located in Taipei City with new investment project which is innovative or has character or potential, there are no limitations of capital or industrial field.
Encourage Innovation and Entrepreneurship
The policy of Taipei City is to "Creating the most suitable city in Asia for developing of innovation and entrepreneurship development". The Taipei Department of Economic Development provides not only incentives and subsidies to support startups, talent cultivation and incubation space but also international linkage.