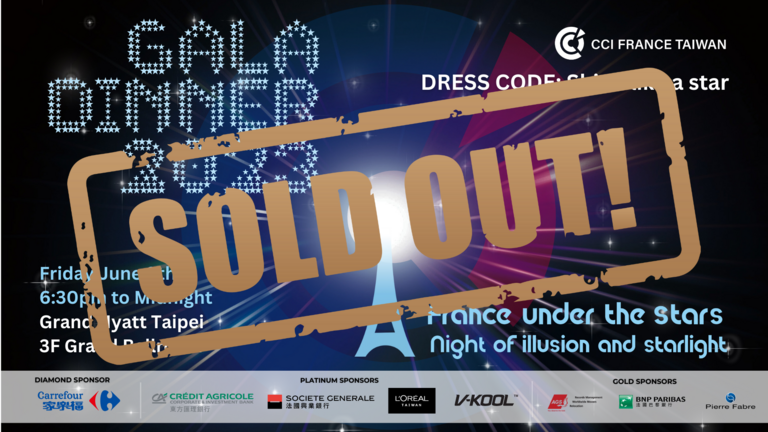 The theme of the 2023 GALA is "France Under the Stars: A Night of Illusion and Starlight."
We aim to provide our guests to a wonderful and enchanting evening full of sophistication and elegance, where guests can enjoy the beauty of France and its culture under the magical ambience of the stars.
HIGHLIGHT OF THE CCIFT GALA
Reception Cocktail, Main Show, Fine Dining, Lucky Draw, Live Band and After Party.
This year's Gala marked a significant departure from the others. Beyond showcasing French culture, we transported over 450 guests to a future founded on green and sustainability. Sourcing our menu from Taiwan and ensuring as much of our decorations were reusable and recyclable, guests arrived at our eco-fashion and green-future-themed evening.
Again, we hope to make this year unforgettable!
We can't wait to see you.
Event Location