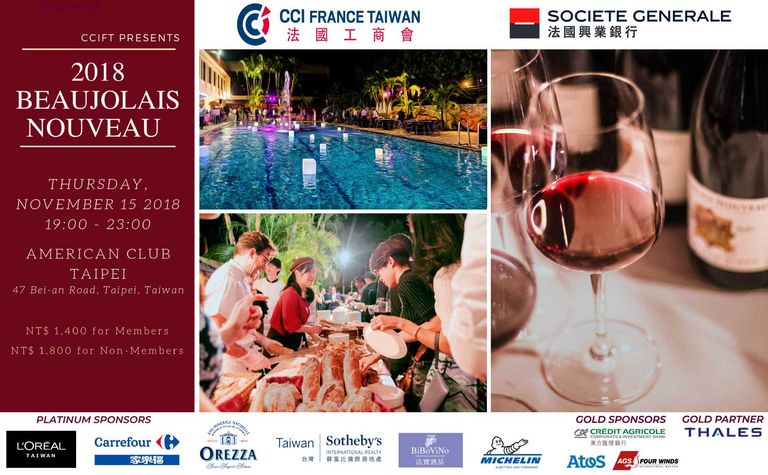 Thanks to all the participants!
2018 Beaujolais Nouveau Wine Celebration
This November 15th, CCI France Taiwan is pleased to welcome you to join the 2018 Beaujolais Nouveau Wine Celebration.
This is a typical French tradition that celebrates the end of the annual grape harvest and the release of the first wine of the year.
TIME: 19:00 - 23:00 on Thursday, November 15th, 2018.
VENUE: American Club Taipei
47 Bei-An Road, Taipei, Taiwan
COST:
NT$ 1400 for Members
NT$ 1800 for Non-Members
Lucky Draw Ticket Fee: NT$ 100 for 1 ticket
Pre-sale discount until November 14th: NT$ 500 for 6 tickets | NT$ 1,000 for 12 tickets
Don't miss the largest wine celebration event in Taipei!