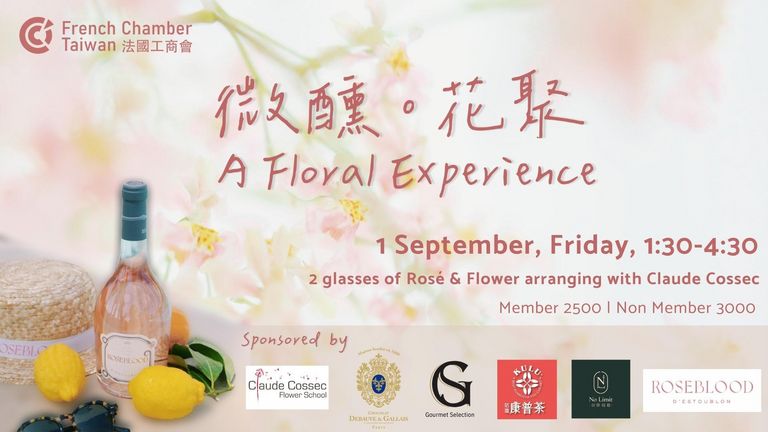 The French Chamber Taiwan is inviting you to an elegant afternoon of floral arrangement over Rosé and Macarons. During the 3-hour session, you can expect:
A masterclass with Claude Cossec
2 glasses of Roseblood Rosé by NoLimit
Sparkling Kombucha provided by Kulutea
Assorted macarons provided by Gourmet Selection
Chocolat Debauve & Gallais by Nicolas
We sincerely invite you to an elegant afternoon with
a blooming choreography of flora & faunas,
an ambiance denoting fruity, lively and luminous
a taste blossoming the sun rays of Provence.
葉片和花瓣輕鬆跳動
把普羅旺斯的粉紅陽光帶進室內
倚著花朵的清香
讓我們一起在微醺氣氛中,享受浪漫優雅的午後時光🌷
A word from our sponsors
Claude Cossec (柯力文) 1965年出生於法國花藝世家。
1987年,他是熱血的年輕花藝師,法國國家奧斯卡花藝比賽冠軍。
同年,他參加了法國盃花藝比賽,並獲得季軍。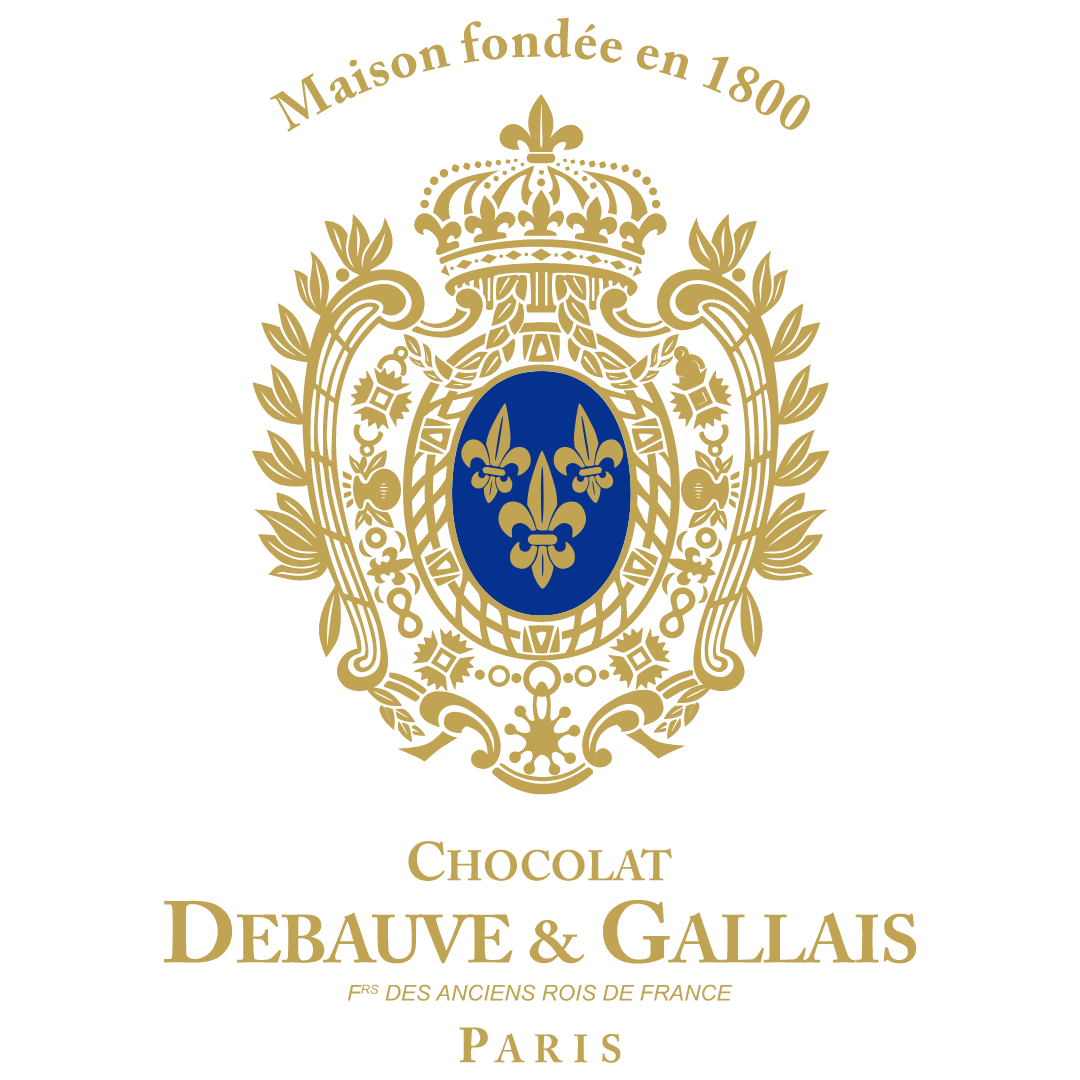 #品牌創始人
蘇比士黛堡 先生,原為路易十六和瑪麗皇后的法國皇室御用藥劑師。在法國革命後,黛堡先生在巴黎左岸創立首間「Debauve et Gallais黛堡・嘉萊」巧克力店,也陸續成為路易十八世、查理十世和路易菲利普的巧克力供應商。由於皇室的指名與肯定,讓黛堡先生獲得"巧克力之父"的稱號。
With offices in Tokyo, Shanghai and Taipei, Gourmet Selection works as an external export department on behalf of French pastry manufacturers over Asia-Pacific.
康普茶內豐富的酵素及營養素具有養生、美機、促進代謝等等多功效,近年來廣受全球模特兒、名媛喜愛,微氣泡讓口感清爽解渴又無負擔!
來自法國普羅旺斯
活力、蛻變、品味、自主的化身
多家精品飯店指定用酒
Sponsors
Event Location