Event report • The Chamber • Meeting & Exchange
Throwback on Meet the CEO - Sanofi Taiwan
June 21, we held our Meet the CEO with the GM of Sanofi Hong Kong & Taiwan Vaccines and her team, the Business Manager Jeremy Lin, Commercial Excellence Lead, Lily Yen, and the Communication Manager Candice Yeh.
We sincerely thank the Sanofi team for the kind hospitality and for generously sharing their business tips and expertise.
Kimberly Chen and Allison Gonzáles Núñez, top 6 semifinalist in the Hult Prize Taipei Summit
Shelley and Jeremy were inspired by their creativity of resolving hospital bed shortage with recycled textiles, but suggested the team take a few stages in their marketing strategy, including defining their strongest advantage, what makes them stand out from other recycled bed providers, and defining their priorities between individuals and institution.
Learn More
Wei-Cheng LIN from OakMega
Wei-Cheng Lin represented OakMega | 大橡科技 and came forth with a mature Omni-channel Customer Engagement solution especially catered for LINE users in the cars, health and pharmaceutical companies. Regarding his inquiry on overseas expansion, Sanofi offered a few points of notice, including acquiring a local partner which not only offers off-ground knowledge but could be a necessary compliance factor in certain countries.

Learn More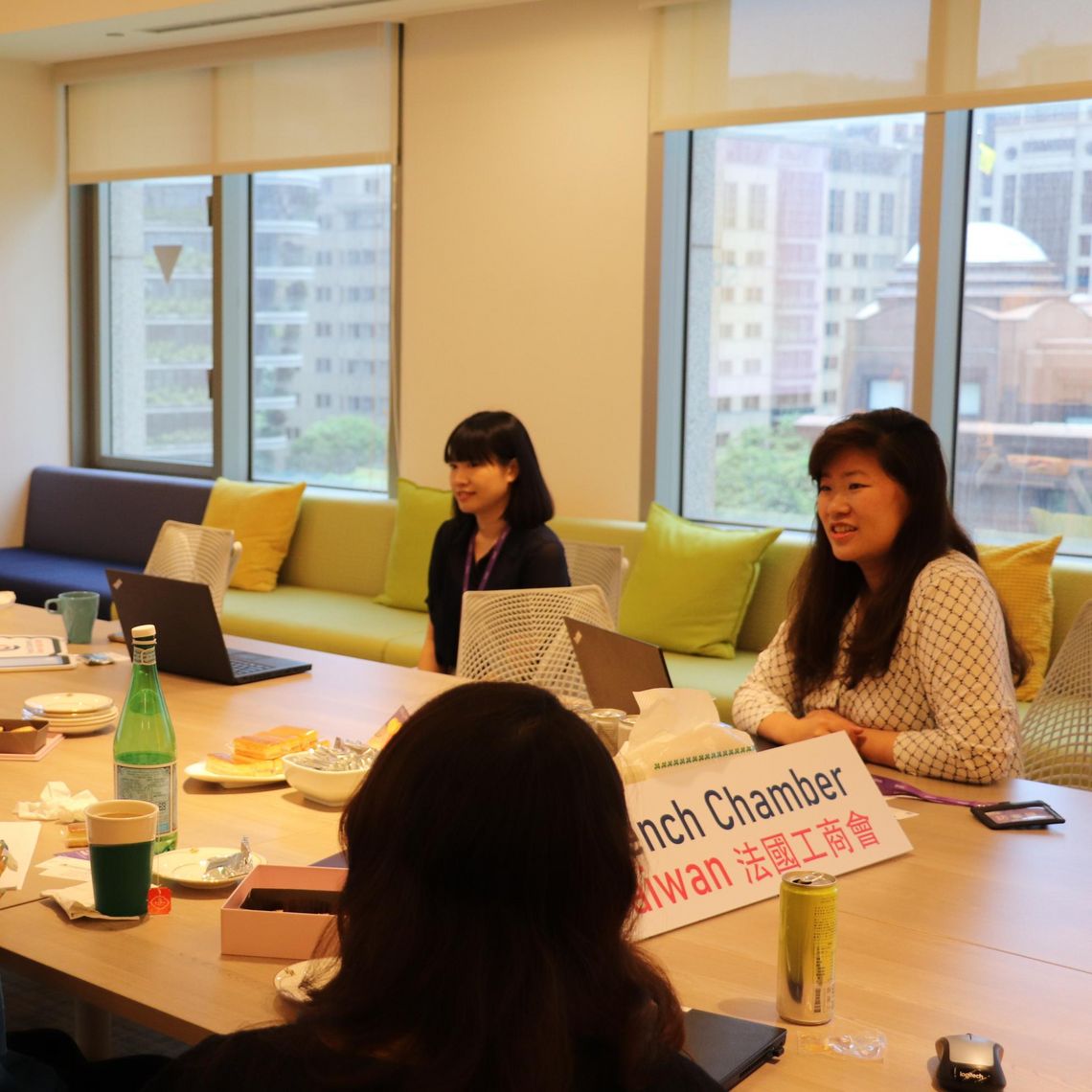 Amy Kwok MD, from PenguinSmart
Amy Kwok MD, from PenguinSmart presented to Sanofi her smart digital solution for early development therapy intervention. Having detailed the demand of 1 in every 6 children, the discussion dived deep into other around-the-pill solutions where Shelley was generous in sharing her experience of connecting different stakeholders in the diabetic care app, help2sync. When it comes to the question of R&D versus marketing in a startup, Shelley and Lily suggest the team observe one's strengths and weigh them over the market trends and demands.
Learn More
#MeetTheCEO is an initiative of the CCIFT that provides opportunities for start-ups and SMEs to connect 1:1 with CEOs of world-renowned brands to discuss their goals and challenges.
We bring together CEOs from diverse industries with expert insights into the international trends while with the most in-depth knowledge of the local Taiwanese market.