Cooperation with the MOCI
The Chamber of Commerce and Industry France Taiwan is pleased to share news of its cooperation with the business publication LE MOCI.
LE MOCI is an international business magazine published in French. It is one of the oldest, if not the oldest French journals specialized in this field.
250 years after its inception and first publication, LE MOCI, published by Sedec, continues to be the benchmark for economic information on world trade and the companies involved.
In each issue, a complete dossier is devoted to one country, sector or theme of international trade as well as topical news and practical sections (finance, taxation, customs, regulations, etc.)
They are currently working on a 20-30 page issue on business in Taiwan and are keen to meet you.
This issue will include
A presentation of the Taiwanese international market
A few interviews with executives of key businesses in Taiwan
A presentation of key sectors in Taiwan
A list of useful contacts
A few full-page ads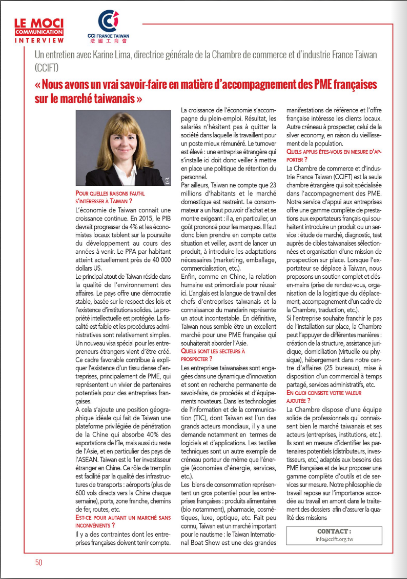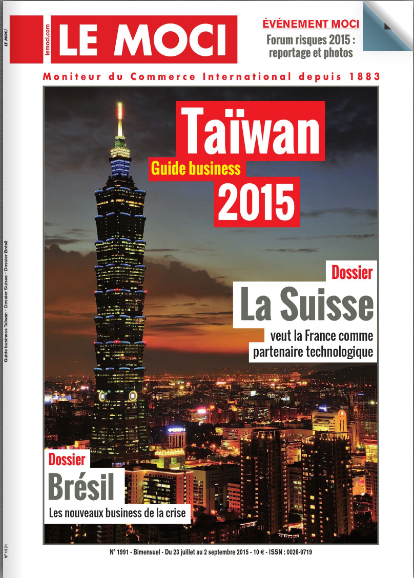 As an example, please click here to read the issue released on Taiwan in 2015.
---
A representative of LE MOCI will also meet you about potential advertising opportunities in the magazine, in order to create more visibility for your organization.
Please send us your confirmation at dga_development(@)ccift.org.tw to organize a meeting.