Last updates on COVID-19
Practical information for businesses
Weekly updates and tips for businesses during the COVID19 outbreak.
View new information
Stimulus vouchers to be available to residency permit holders
A stimulus voucher program set to be rolled out in July to boost consumption will be available to not only Taiwanese citizens but also foreign nationals and Chinese spouses who hold residency permits in the country, a source familiar with the matter told CNA Sunday.
FULL ARTICLE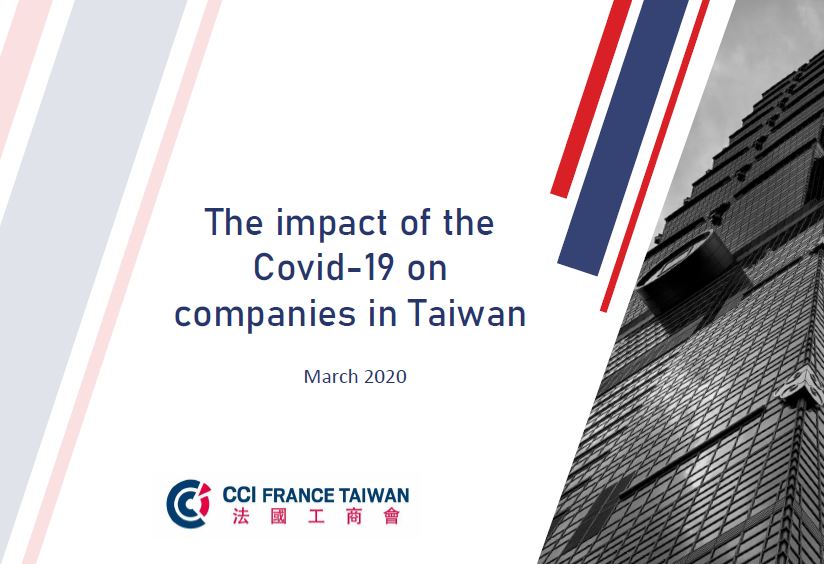 Survey - The impact of the COVID-19 on French companies in Asia Pacific
After consultation with the BFT and CCEF and based on the survey carried out in China and Hong Kong, the CCIFT conducted a survey to better understand the situation in Taiwan with the Covid 19 outbreak.

The results include data collected as of March 14th and can be subject to change with the quick evolution of the outbreak worldwide.

The data has been collected anonymously and 80 companies answered.
COVID-19 SURVEY PART 1 (English version)
COVID-19 SURVEY PART 2 (English version)
BFT Updates
• Last information on the Corona-virus.
• Day-to-Day updates.
• Tips and help contacts.
FOLLOW UPDATES