CCIFT members form your teams and join us in a sport challenge for a great cause!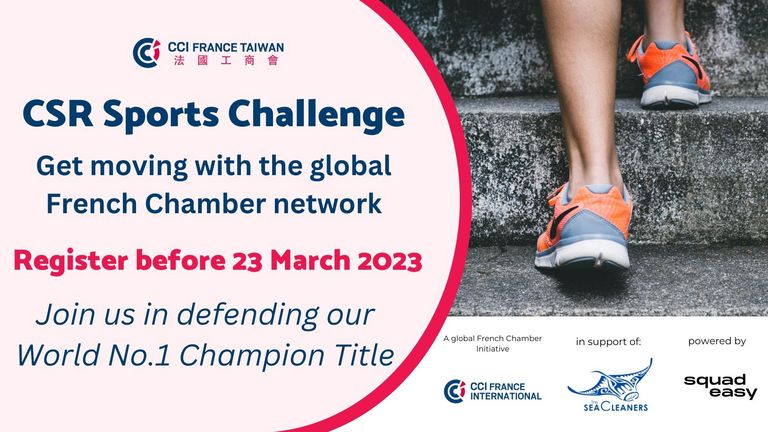 Run, walk, ride a bike, answer quizzes and share your achievements on the app's social wall and earn points for your team! A fun challenge for teams of 5 people for a month and a half, open to CCIFT teams and their members. Maintain the well-being and mental health of your employees through physical activity (walking, running and cycling), or fun (quiz) and accumulate points for your team!
Parts of the event proceeds will go towards The SeaCleaners, a French association that protects oceans and also our the CCIFT's local charities of choice, Homeless Taiwan, PACK Taiwan and One Tree One Mountain.
Once registered you will receive the code to enter when downloading the application. You can then create a team or join another one. Your team name must start with your company name ("company - team name"). The maximum number of people per team is 5, but the number of teams per company is unlimited.