The French Chamber's signature CCIFT GALA, the most anticipated event of the French-Taiwan business community each year.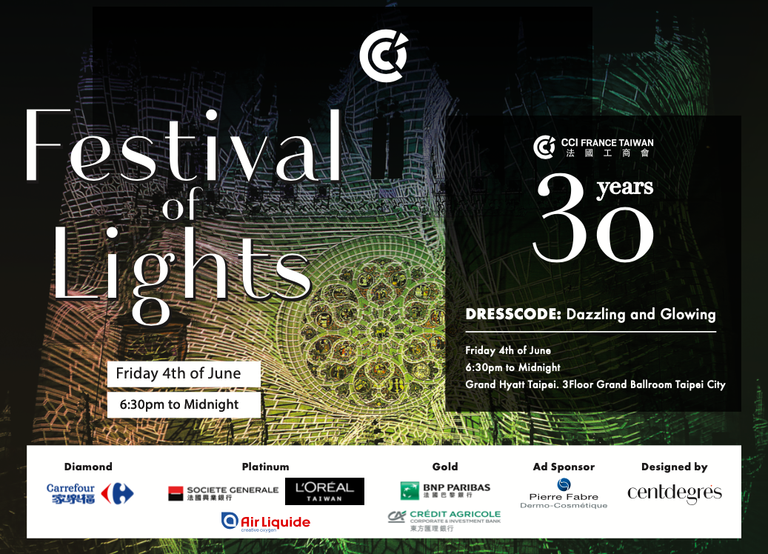 The theme of the 2021 GALA is "Festival of lights"

This unique Lyonnaise tradition dictates that every house place candles along the outsides of all the windows to produce a spectacular effect throughout the streets. The festival includes other activities based on light and usually lasts four days, with the peak of activity occurring on the 8th. The two main focal points of activity are typically the Basilica of Fourvière which is lit up in different colors, and the Place des Terreaux, which hosts a different light show each year. Taiwan being a LED country It will allow us to really have a lot options for the dress code.
Dress Code: Dazzling and Glowing
DATE
Friday, June 4th from 6:30 PM to Midnight
VENUE
3rd Floor Grand Ballroom, Grand Hyatt Taipei
No.2 Song Shou Road, Taipei City
PRICE
CCIFT Member Package
3,990 NT per Seat
38,000 NT for ONE Table of 10 Seats
Non-Member
For Sponsorship Opportunity, Please Contact Ms. Tammy CHU at pr(@)ccift.org.tw or +886 2 2721 7599 ext.26
Reception Cocktail, Main Show, Fine Dining, Lucky Draw, Live Band and After Party
In 2020, with the theme "La Cour Du Roi", the CCIFT GALA was attended by around at least 400 influential guests from some of the world's top 500 companies, as well as government officials from Taoyuan City and Taipei City and institution representatives.
Again, we hope to make this year unforgettable!
Let's celebrate CCIFT's 30th anniversary together!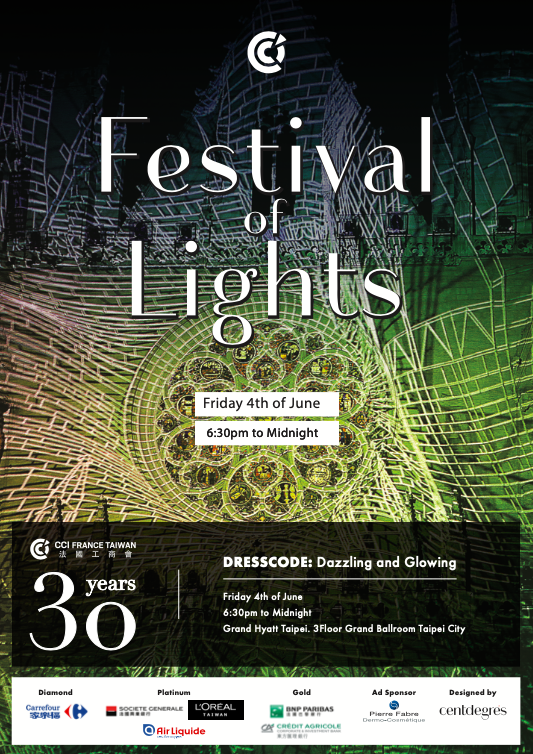 Event Location